Talentshop on kuratoitu näyttely, joka toimii Protoshopin sisartapahtumana. Talentshop nostaa tänä vuonna esille neljä suunnittelijaa ja antaa heille mahdollisuuden esitellä laajemmin omaa tuotantoaan.
Talentshop is a curated exhibition that complements and builds on the Protoshop concept. This year Talentshop shows the work or 4 designers, giving them an opportunity to show their work more broadly.
Profile photos: Aino Huhtaniemi
Lataa hires-kuvat klikkaamalla kuvaa!
Download hires photos by clicking the photo!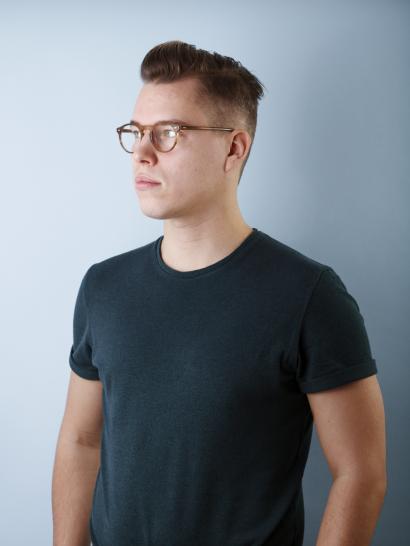 Tero Kuitunen on helsinkiläinen muotoilija, jonka työlle tunnusomaista on leikki materiaaleilla ja muodoilla. Häntä kiinnostaa tällä hetkellä muotoilun haptisuus eli koskeminen ja koskettaminen. Mitkä materiaalit kutsuvat koskettamaan ja miksi? Onko sametin pehmeys, hapsujen liikkuvuus tai punasaven karkea pinta ominaisuuksia, jotka kutsuvat koskettamaan? Teron tyyliä voisi kuvailla skandinaaviseksi leikkisyydeksi. Hän käyttää vahvoja värejä, leikkisiä muotoja sekä huumoria. Näillä valinnoilla Tero haluaa herätellä katsojassa iloa, hämmennystä ja oivalluksia.
Tero Kuitunen is a Helsinki based designer whose work distinctively plays with materials and forms. At the moment he is interested by a haptic approach to design, that is experimenting with touch. Which materials invite touch and why? Are the softness of velvet, the movement of tassles and the coarse surface of red clay qualities which invite touch? Tero's style could be characterised as playful scandinavian. His design uses strong colour, playful forms and humour. Through these qualities Tero hopes to stir up feelings of happiness, bewilderment and insight in the viewer.
www.terokuitunen.com
terotimantti[at]gmail.com
@tero_kuitunen_design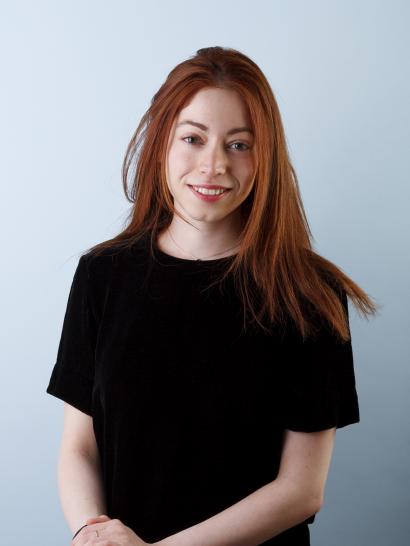 Erin Turkoglu on helsinkiläinen, turkkilaissyntyinen muotoilija.  Hän inspiroituu uusista prosesseista, mahdollisuuksista ja eksperimentaatiosta. Materiaalien ja värien hienovarainen suhde sekä käsityön korkea laatu ovat tunnusomaista hänen materiaalilähtöiselle työlleen. Erin työskentelee laajasti erilaisten materiaalien ja tekniikoiden parissa ja luo taiteen ja muotoilun rajapinnalle sijoittuvia kalusteita, astioita sekä tekstiilejä. Istanbulissa ja New Yorkissa vietettyjen vuosien jälkeen, hän muutti Helsinkiin suorittaakseen maisteriopintonsa Aalto yliopistossa. Hänen töitään on on ollut viime vuosina Suomen lisäksi esillä näyttelyissä USA:ssa, Turkissa, Hollannissa, Meksikossa, Ruotsissa, ja Italiassa.
Erin Turkoglu is a Helsinki based designer. She works from the material-up, taking inspiration from new processes, possibilities and hands-on experimentation. The subtlety of colour and material is the defining characteristic of her work. She works with a wide range of materials and processes in order to create design/art objects ranging from tableware and furniture to textiles. The key ingredients in her work are high-end craftsmanship and a poetic expression of colour. After living in Istanbul and New York, she relocated to Helsinki in order to complete her MA degree at Aalto University School of Arts, Design and Architecture. Her work has been exhibited internationally in the past few years in the USA, Turkey, Netherlands, Mexico, Sweden, Finland and Italy.
erinturkoglu.com
erin.trk[at]gmail.com
@erin.trk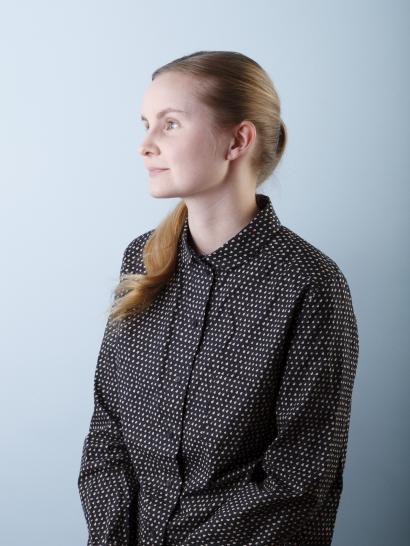 Saija Halko on helsinkiläinen keramiikkaan ja lasiin erikoistunut muotoilija Aalto-yliopiston Taiteiden ja suunnittelun korkeakoulusta. Hän on kiinnostunut jokapäiväisistä arjen työkaluista, joissa yhdistyvät hiljaiset, pelkistetyt muodot sekä laadukkaat materiaalit. Erilaisten valmistustekniikoiden ja materiaalituntemuksen avulla Saija pyrkii luomaan uusia ideoita sekä korostamaan luonnon materiaalien tuntua ja kauneutta.
Saija Halko is a Helsinki based designer specialised in ceramic and glass from the Aalto University School of Arts, Design and Architecture. She is interested in the tools of everyday life which combine simple form and quality materials. Working with different techniques and through material research, she strives to create new ideas which highlight the beauty and feel of natural materials.
www.saijahalko.com
halkosaija[at]gmail.com
instagram: saija.halko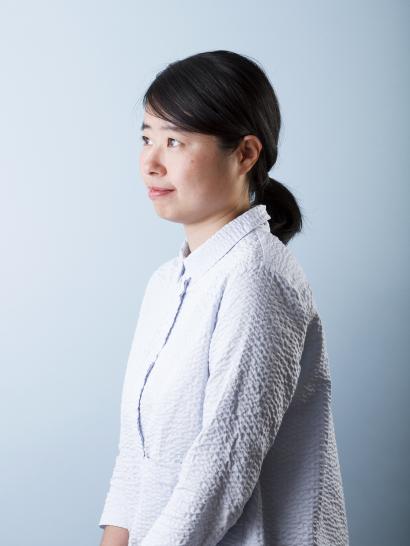 Japanilaissyntyinen Aoi Yoshizawa on helsinkiläinen materiaaliin, väriin ja pintasuunnitteluun erikoistunut suunnittelija. Aalto yliopistosta valmistunut Aoi on suunnittellut pintoja ja kuoseja sekä muodin että sisustuksen käyttöön. Hänen kokeiluihin perustuvassa työtavassaan abstraktit muodot ja värit yhdistyvät tunnelmiin, kokemuksiin ja muistoihin. Hän arvostaa erilaisia valmistamisprosesseihin liittyviä tekniikoita ja ammattitaitoa ja etsii jatkuvasti uusia keinoja, joilla niitä voitaisiin käyttää uudella tavalla.
Originally from Japan, Aoi Yoshizawa is a Helsinki based designer specialised in material, colour and surface design. Educated as a textile designer in Aalto University, School of Arts, Design and Architecture, she has created diverse surface designs for interior and fashion. In her experimental design process, combinations of abstract forms and colours create the feeling and atmosphere which associate to her own experiences and memories. Aoi appreciates craftsmanship and the technical process of making and is constantly seeking for the new ways of applying them to create modern designs.
www.aoiyoshizawa.com
aoiyoshizawa[at]gmail.com
@moiaoi