Talentshop on uusi kuratoitu näyttely, joka toimii Protoshopin sisartapahtumana. Talentshop nostaa tänä vuonna esille kuusi suunnittelijaa tai suunnittelijaryhmää ja antaa heille mahdollisuuden esitellä hieman laajemmin omaa tuotantoaan.
Talentshop is a new curated exhibition that complements and builds on the Protoshop concept. This year Talentshop shows the work or 6 designers or groups, giving them an opportunity to show their work more broadly.
Profile photos: Aino Huhtaniemi
Lataa hires-kuvat klikkaamalla kuvaa!
Download hires photos by clicking the photo!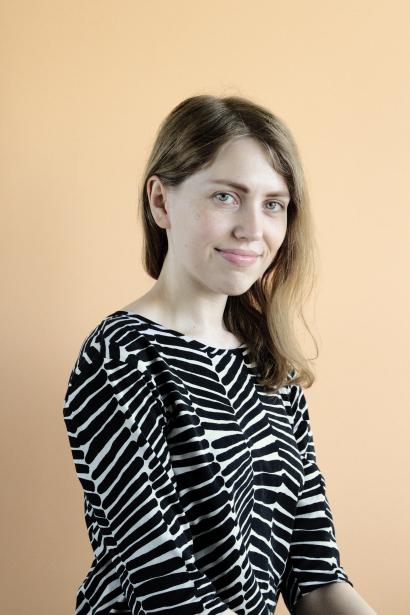 A-finity Patterns on Anna Alangon ja Aoi Yoshizawan vuonna 2015 perustama helsinkiläinen tekstiilikollektiivi, joka on erikoistunut sisustus- ja vaatetustekstiilien pinta-, materiaali- ja värisuunnitteluun. Töidensä kautta A-finity Patterns tutkii tekstiilin rajattomia mahdollisuuksia mediana. Kaksikon suunnittelemat kuosit kertovat omaperäisiä ja mielikuvituksellisia tarinoita suunnittelijoiden arjesta sekä heidän haaveellisista seikkailuistaan. A-finity Patternsin töissä suomalainen ja japanilainen yksinkertaisuus sekoittuu kuvituksenomaiseen leikkisyyteen, seikkailullisuuteen ja viehättävään huumoriin. Tällä hetkellä suunnittelijakaksikko jakaa aikansa oman pintakuviomalliston suunnittelun, komissiotöiden ja taiteellisten projektien välillä.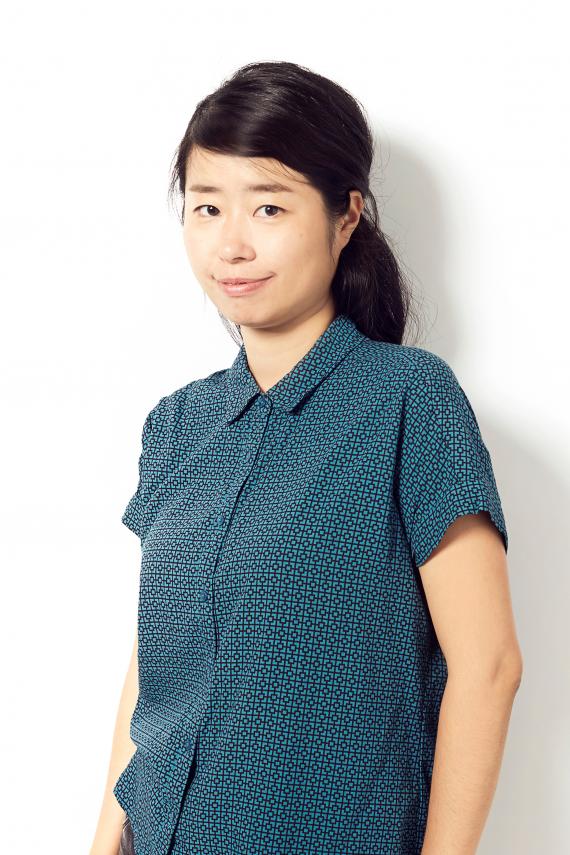 A-finity Patterns is a Helsinki-based textile design collective established in 2015 by Anna Alanko and Aoi Yoshizawa. Specialising in surface, material and colour design for interior and fashion A-finity Patterns explores the infinite possibilities of textile as a medium. The duo designs patterns that tell unique and imaginative stories from the designers' everyday life and dreamy adventures. In their work Finnish and Japanese simplicity mixes with illustrative playfulness, adventurous spirit and charming humour.
Currently the designer duo divides its time between designing its own surface design collection, commission work and artistic pursuits.
Anna Alanko
anna[at]annaalanko.com
Aoi Yoshizawa
aoiyoshizawa[at]gmail.com
www.a-finity.fi/patterns
www.facebook.com/afinitypatterns
Instagram: @afinitypatterns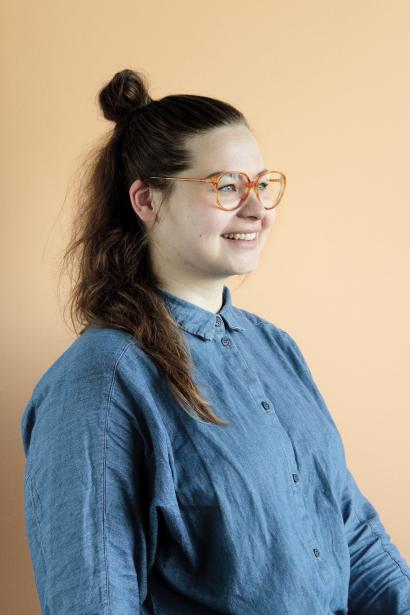 Hanna Anonen on valmistunut Taiteen maisteriksi Taideteollisen muotoilun koulutusohjelmasta Aalto-yliopiston Taiteiden ja suunnittelun korkeakoulusta. Hän on työskennellyt tuote- ja tilasuunnittelijana erilaisissa projekteissa monissa yrityksissä. Suunnittelijana Hanna on erittäin monipuolinen ja funktionaalinen. Hänen herkyytensä väreille ja materiaaleille tekee hänen työstään erityislaatuisen. Hanna yhdistää suunnitelmissaan kauniin ja kiinnostavan.
Hanna Anonen has graduated as a designer from the Applied Arts MA program at the Aalto University School of Art, Design and Architecture. She has worked as a product and spatial designer in diverse projects for different companies. As a designer Hanna is very versatile and functional. Sensitivity to colours and materials is distinctive to her work. Hanna's designs combine various materials in a beautiful and harmonious way.
hanna.anonen[at]gmail.com
www.hannaanonen.com
Instagram: @hannaanonen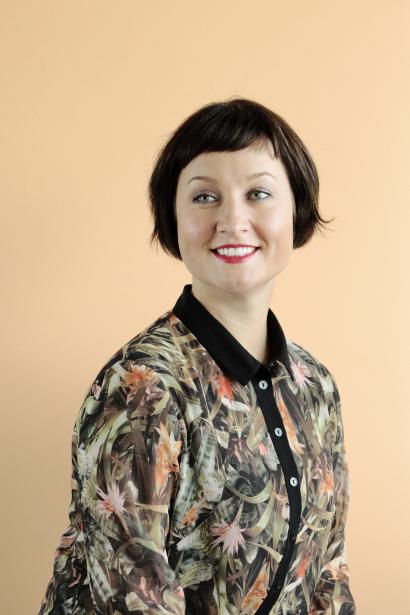 Elina Ulvio opiskelee Aalto ARTSissa tuotesuunnittelua ja arkkitehtuuria. Yhdistelmä on havaittavissa hänen töissään, joissa tila ja muoto kohtaavat tuoden lisäulottuvuuden kalusteisiin. Raikkaus, yllätyksellisyys ja monitasoisuus toimivat usein lähtökohtina Elinan suunnittelutyössä. Vuonna 2013 hän voitti Habitaren suunnittelukilpailun pääpalkinnon Heijastin-tilataideteoksellaan, joka tulkitsee unia arkielämän heijastuksina.
Elinan muotoiluopinnot jatkuvat seuraavaksi Italian maineikkaassa Politecnico di Milanossa.
Elina Ulvio studies product design and architecture at Aalto ARTS. The combination is recognisable in her work, where space and form meet bringing a new dimension to furniture. Elina is mostly inspired by fresh approaches, surprise, and multiple dimensions. In 2013 she won the main prize at Habitare design competition with her installation work Heijastin - The Reflector, which explores dreams as reflections of our everyday lives. Elina will continue her design studies at the legendary Politecnico di Milano in Italy.
elina[at]elinaulvio.fi
www.elinaulvio.fi
instagram: elinaulvio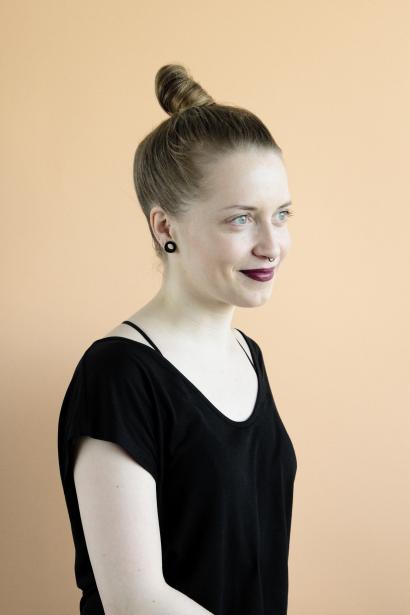 Laura Väre opiskelee Aalto-yliopiston taiteiden ja suunnittelun korkeakoulussa Taiteen maisteriksi. Lauran muotokielelle ominaista ovat selkeät linjat ja oivaltavuus. Hänen muotoilutyönsä ovat kauniita ja toimivia.
Laura Väre is completing her MA studies at the Aalto University School of Arts, Design and Architecture. Her design is inventive and clear cut. Her works combine beauty and function.
laura.k.vare[at]gmail.com
http://cargocollective.com/lauravare
instagram: @lauravre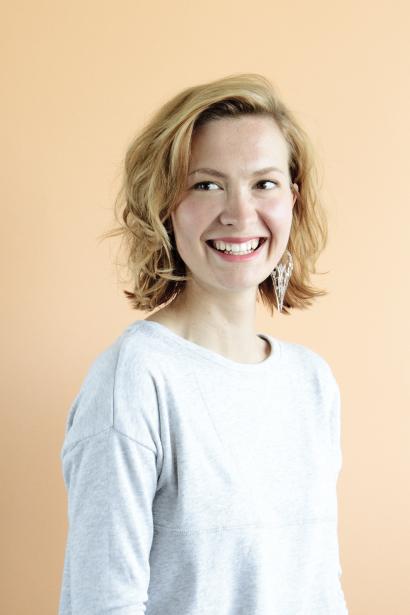 Aino Michelsen on helsinkiläinen muotoilija, joka valmistui kalustemuotoilijaksi Lahden Muotoiluinstituutista keväällä 2013. Syksyllä 2015 hän aloittaa maisteriopinnot Kööpenhaminan kuninkaallisessa taideakatemiassa. Huonekalu- ja tuotesuunnittelun lisäksi Aino myös lavastaa teatteria ja tv-mainoksia. Suunnittelutyössään hän pyrkii käytännöllisyyteen ja yksinkertaisuuteen luomalla oivaltavia muotoja erilaisista luonnonmateriaaleista. Ainon näyttely Talentshopissa koostuu huonekaluista, valaisimista ja yrttiruukuista. Näyttely esittelee uuden valaisinsarjan sekä Mai- ja Em- lounge-tuolit, jotka Aino suunnitteli asuessaan Vietnamissa. Mai- tuolin muotokieli viittaa vietnamilaiseen Nón Lá -hattuun, ja Em on saanut inspiraationsa paikallisista roskakoreista. Tuotteet valmistetaan käsityönä Ho Chi Minh Cityssä, perinteisiä vietnamilaisia punontatekniinoita kunnioittaen. Osastolla on esillä myös erä keraamisia Timjam- yrttiruukkuja, jotka olivat esillä vuoden 2014 Protoshopissa. Osaston visuaalisesti ilmeestä vastaa Laura Seppänen.
Aino Michelsen is a product and furniture designer born in Helsinki. In addition to product design, she has worked as a set designer for both theatre and tv advertising. She has graduated with her BA from the Lahti Institute of Design in 2013 and has since worked as a freelance designer and in a design store. In Autumn 2015 she will continue her studies at the Royal Danish Academy of Fine Arts in Copenhagen. She values simplicity, beauty and practicality in design. Products should delight their user day after day. Aino's booth at Talentshop consists of furniture, lighting and herb pots. The exhibition presents the rattan weaved Mai- and Em- lounge chairs and a small collection of lamps, which Aino designed while living in Vietnam. Mai chair refers to the traditional vietnamese Nón Lá hat, and the inspiration of Em derives from traditional local litter baskets. The products are handmade by cherishing traditional weaving methods in Ho Chi Minh City. The exhibition displays also a series of Timjam self-watering ceramic herb pots that have been launched at the Protoshop 2014 exhibition. Laura Seppänen has created the visual identity of the exhibition.
aino.michelsen[at]gmail.com
www.ainomichelsen.com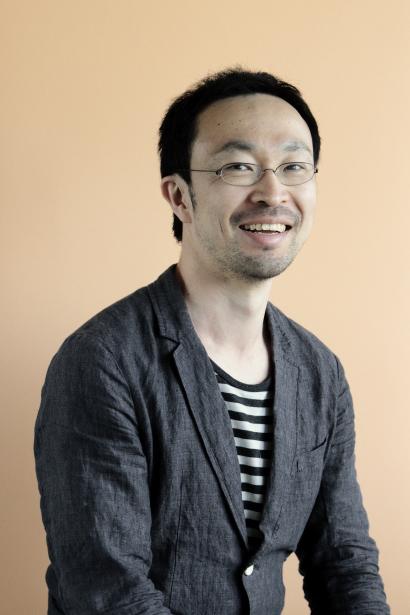 Yoshimasa Yamada on japanilaissyntyninen puuseppä ja arkkitehti, joka toimii Billnäsissä. UUP-nimen alla työskentelevän Yoshimasan työn perusta on puu, jota hän käsittelee materiaalia kunnioittavalla tavalla. Hänen suunnittelemansa esineet ovat kuin hengittäviä eläviä olentoja. Yoshimasa voitti Habitare-suunnittelukilpailun pääpalkinnon vuonna 2011. Talentshopissa hän esittelee Saarni C- ja Nokea -sarjat. Saarni C on saarnin muodon mukaisesti valmistettu kalustesarja, ja Nokea-sarja koostuu poltetuista puuesineistä. Kaartuvaa puuta ja poltettua puupintaa on käytetty perinteisissä puurakennuksissa. Yoshimasa soveltaa niitä uudella tavalla arkielämän esineihin.
Yoshimasa Yamada is a Japanese-born woodworker and architect, who works under the company name UUP based in the village of Billnäs. The basis of Yoshimasa´s work is wood that he treats in a respectful way. His designs are almost like living and breathing beings. Yoshimasa won the main prize of the Habitare Design Competition in 2011. His Talentshop exhibition consists of the Saarni C and Nokea series. Saarni C is a furniture series made of curved Finnish ash wood, and Nokea is a collection of scorched woodwork. Curved wood and scorched wooden surface have been used in traditional wooden buildings. Yoshimasa applies them to every day objects in a new way.
uup[at]uuppuu.com
uuppuu.com
facebook.com/Mokkotalli