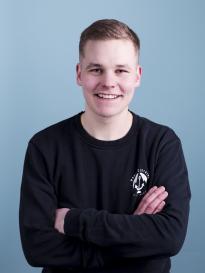 Onni-Vilhelm Ojanen

-

VARJO

Varjo on kattovalaisin, jossa kasvi toimii varjostimena. Valittu kasvi ja sen kasvu vaikuttavat valaisimen luonteeseen ja valon laatuun. Varjostinosa, joka ohjaa kasvin kasvua, on helppo asentaa ruukussa olevaan uraan ja kokonaisuus on sovellettavissa monenlaisiin tiloihin.

Onni-Vilhelm opiskelee teollista muotoilua Metropolia ammattikorkeakoulussa. Onnille on tärkeää luoda kestäviä ja monikäyttöisiä ratkaisuja. Visioita kaivetaan arjen pyörteistä, musiikista ja luonnosta.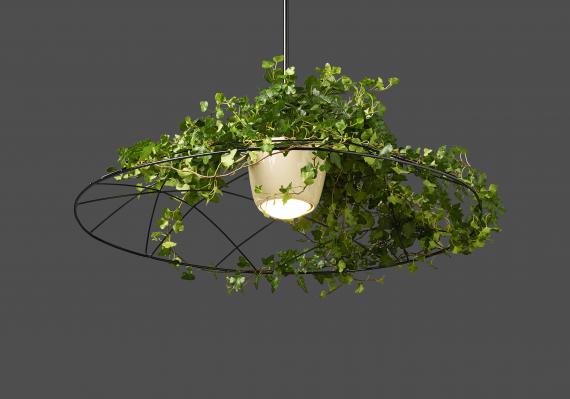 Varjo is a pendant light where a plant works as the lamp shade. The choice of plant and its growth affects the character of the light. The shade part which guides the growth of the plant is fixed on to a groove on the pot and the lamp can be adapted to work in many different kinds of spaces.
Onni-Vilhelm studies industrial design at Metropolia University of Applied Sciences. He strives to create solutions which are both durable and multifunctional. He is inspired by everyday life, music and nature.
onnivilhelm[at]gmail.com
@onni_vilhelm
+358 440125595