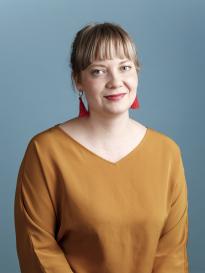 Anna Kantanen

-

RUSKA

Ruska on käsin tuftattu villamatto, joka ylistää syksyä. Lehti-aiheinen kuvio sai alkunsa vilpittömästä ihailusta luontoa kohtaan ja siitä miten luonto vuosi vuodelta muuntautuu syksyksi väripalettiaan kartuttaen.

Anna Kantanen on monipuolinen esinemuotoilija joka ei kyllästy keksimään itseään uudelleen. Anna työskentelee useiden materiaalien parissa, pääasiallisena erikoisalueenaan keramiikka. Hän lähestyy arjen käsitettä haasteena ja pyrkii tuomaan jokapäiväiseen esinemaailmaamme jotain uutta funktion ja kauneuden kautta. Anna löytää inspiraationsa yhtä lailla Suomen karusta luonnosta kuin matkoilta ja jokapäiväisestä ympäristöstään löytämistä pinnoista ja struktuureista.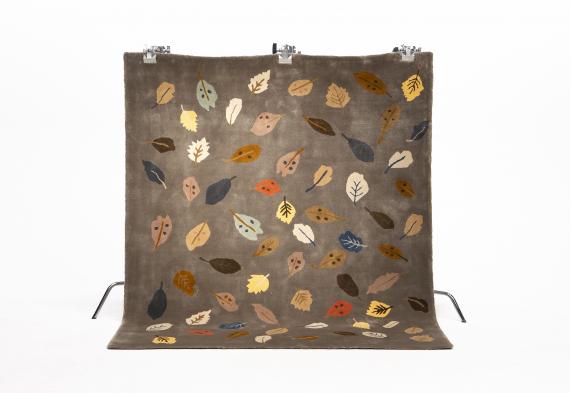 Ruska (foliage) is a hand-tufted wool carpet that celebrates autumn. The leaf pattern grew from an honest admiration towards nature and it's capability of transforming itself again and again into autumn and intensifying its vivid colour palette.
Anna Kantanen is a versatile object designer who never gets tired of re-inventing herself. Anna works with a broad spectrum of materials, with ceramics as her expertise. With an interest in breaking our perception on everyday objects, Anna approaches "everyday" as a challenge wanting to answer to a demand for both the functional and the aesthetic by transforming the often mundane and dull into something beautiful. She finds inspiration from the rough Finnish nature, as well as surfaces and structures picked up on travels or from everyday environments.
www.annakantanen.com
a.kantanen[at]gmail.com
@annakantanen_design
+358 40 833 7864