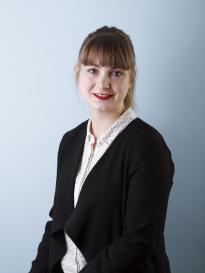 Lea Randebrock

-

IVAN

Ivan on kolmen valaisimen sarja, johon kuuluu kaksi eri kokoista roikkuvaa valaisinta sekä yksi lattiavalaisin. Visuaalinen inspiraatio sarjaan syntyi Ivan-nimisestä kuvitteellisesta hahmosta, jonka tumman ulkokuoren sisään piiloutuu värikäs ja eloisa sisin. Erilaiset ominaisuudet saivat uudelleentulkinnan valaisimen geometrisinä muotoina. Terävien kulmien takia sisäosan väripinta heijastuu erilaisina sävyinä. Kantavana ajatuksena oli tulkita suomalaista muotoilua uudella tavalla.

Lea valmistui Lahden muotoiluinstituutista syksyllä 2016. Hän tutkii intohimoisesti muotoilun rajapintoja ja mahdollisuuksia. Eettisyys, kulttuuri ja funktionaalisuus ohjenuoranaan hän pyrkii suunnittelemaan esineitä, joiden arvo on suurempi kuin osiensa summa.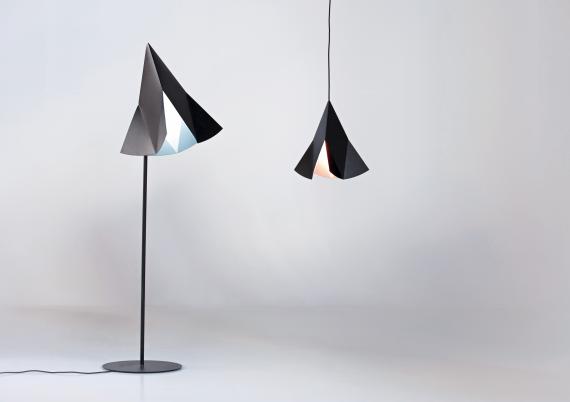 Ivan is a collection of three lamps: a large and small pendant and a floor lamp. The visual inspiration was drawn from the character of Ivan, who can appear dark from the outside yet remains colourful and lively on the inside. Different characteristics and qualities were translated into a collection of geometrical lampshades in different sizes. Due to the sharp angles, the colour on the inside surface of the lamps is reflected in a range of different shades. The aim behind this process was to interpret Finnish design in an unusual and new way.
Lea graduated from the Lahti Institute of Design last autumn. The young designer is eager to explore the edges and possibilities of design. Taking ethics, culture and functional aspects into account, she aims to create products that go beyond their material value.
lea.randebrock[at]gmail.com
www.learandebrock.com
@learandebrock
+358 45 6436878