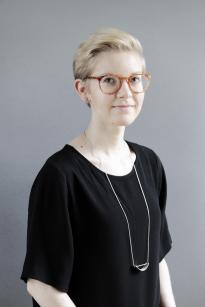 Marianne Huotari

-

POIJU

Poiju on jalallaan seisova voiveitsi, joka pitää keittiön pinnat tahrattomina. Veitsen eri muotovaihtoehdot mukailevat venepoijuja. Keraaminen voiveitsi on suunniteltu päivittäiseen käyttöön ja esillä pidettäväksi. Kestävän materiaalinsa ansiosta se muodostaa helposti huollettavan ja esteettisen kodin käyttöesineen.

Marianne Huotari suunnittelee omalle STUDIO smoo –merkilleen minimalistisia ja funktionaalisia kodin esineitä sekä asusteita. Mariannelle esineen pitkäikäisyys on suunnittelutyön tärkein lähtökohta, mitä hän toteuttaa muun muassa suosimalla laadukkaita luonnonmateriaaleja.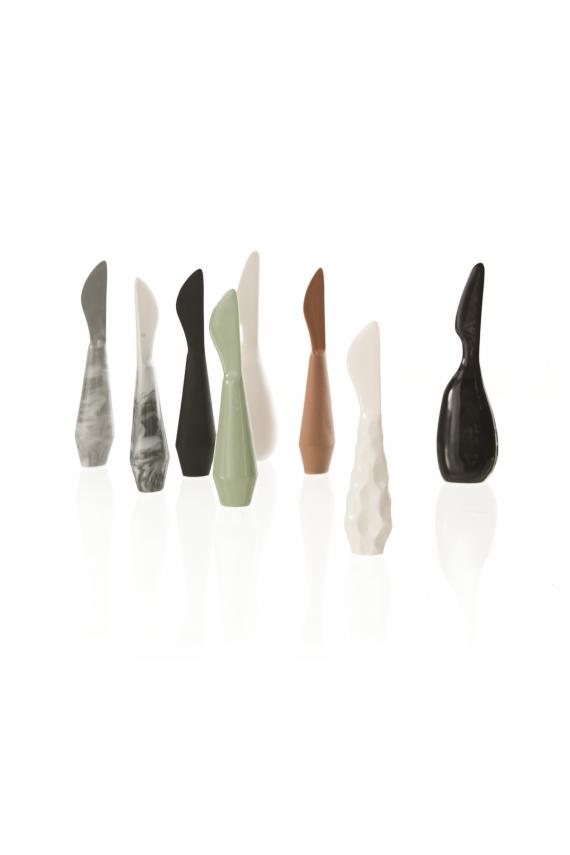 Poiju is a standing butter knife that helps to keep the kitchen spotless. The shape variations are inspired by different buoys. The ceramic knife is an eye-catcher and designed for everyday use. The durable material makes Poiju an aesthetic and easily maintained home utensil.
Marianne Huotari is a designer at STUDIO smoo that produces minimalistic and functional home goods and accessories. For Marianne, the most important goal in design is to produce long-lasting products, which she carries out by favoring high quality natural materials.
info[at]studiosmoo.com
www.studiosmoo.com
instagram: @studiosmoo