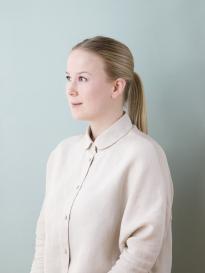 Teija Vartiainen

-

MAGMA

Magma on osa maisterin opinnäytekokoelmaa Aalto-yliopiston Taiteiden ja suunnittelun korkeakouluun. Jacquard-tekniikalla kudottu kangas syntyi päämäärättömästä tutkielmasta vesiväreillä märälle paperille. Kangas on kudottu laskeutuvasta lyocellista, pehmeästä mohairista sekä kuparinhohtoisesta asetaatista Lapuan Kankureilla. Magma on ylellinen sisustuselementti, tai näyttävä kuosi verhoilukankaaksi jatkokehiteltynä. Kuosi on lisensoidussa tuotannossa digitaalisesti tulostettuna tapettimallina, mutta toimii erinomaisesti myös kankaaksi kudottuna.

Teija Vartiainen on kuosi- ja tekstiilisuunnittelija, jonka töitä on julkaistu muun muassa Vogue-lehdessä. Tekstiileissä Teijaa kiehtoo pehmeiden materiaalien moniaistinen luonne, sekä niiden tärkeä rooli arjen muotoiluelämysten syntymisessä niin vaatetuksessa kuin sisustuksessakin.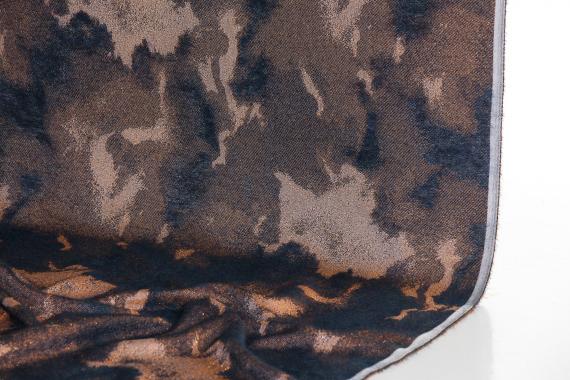 Magma is a part of Teija Vartiainen's MA graduate collection from Aalto University School of Arts, Design and Architecture. A fabric woven with jacquard technique was born from aimless exploration with watercolours on wet paper. The fabric was woven by Lapuan Kankurit from drapery lyocell, soft mohair and copper-gloss acetate. Magma is a luxurious decorative element or stunning design for upholstery after further development. The print is in licensed production as digitally printed wallpaper, but works perfectly in woven fabric as well.
Teija Vartiainen is a print and textile designer, whose work has been featured in Vogue magazine among others. In textiles Teija is fascinated by the multisensory nature of soft materials and their important role in creating everyday design experiences in both clothes and furnishings.
www.teijavartiainen.com
vartiainen.teija[at]gmail.com
@teijavartiainen