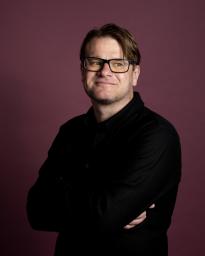 Juho Pasila

-

NOJA

Noja on eleetön ja moderni pyöröpuusta valmistettu naulakko. Vaakatangot ovat irrotettavia ja naulakon koko on skaalattavissa tilan koon mukaan, mikä tekee siitä logistisesti järkevän. Muoto mahdollistaa vaativan käytön ja kestävyyden koska vinopuun ansiosta naulakko tukeutuu vahvemmin seinään painon lisääntyessä.

Juho Pasila on kalustemuotoilija joka uskoo että tuotteen tulee tuoda iloa käyttäjälleen, mutta myös vastata parhaimmalla mahdollisella tavalla siihen tarpeeseen, johon se on suunniteltu. Hänen suunnittelulleen ominaista on materiaalien ja ratkaisujen kokeileminen käytännössä ja muodon työstäminen valmistuksen ehdoilla.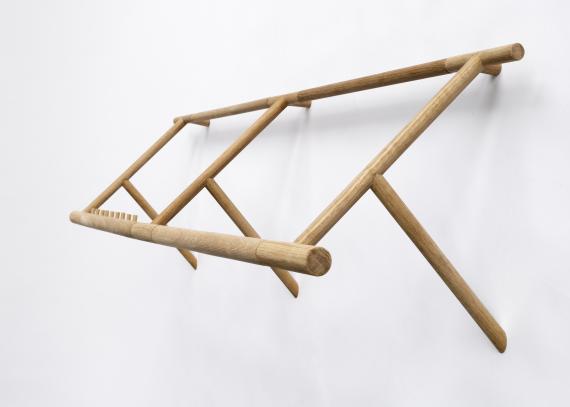 Noja is a simple and modern coat rack made from wooden dowel bars. The horizontal bars are detachable and the width of the coat rack can be scaled up or down, making it logistically clever. The diagonal bars ensure stability and durability when the load increases.
Juho Pasila is a furniture designer who believes that a product should bring joy to its user but also respond in the best way possible to the use that it has been designed for. Experimentation with materials and solutions is key to his work method and he always develops forms with the final manufacturing techniques in mind.
www.pasiladesign.fi
juho[at]pasiladesign.fi
@pasiladesign
+358405745203