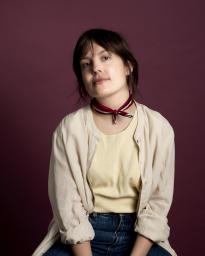 Kati Peltola

-

LA MORALE ÉLASTIQUE

La Morale Élastique-teossarja on kokoelma borosilikaattilasiputkista väännettyjä muotoja. Normaalisti suorina nähtäviä laboratoriolasiputkia on työstetty epätyypillisellä tavalla. Prosessi on intuitiivinen ja peilaa muuttuvia moraalikäsityksiämme.

Kati Peltola on käsityötaiteilija, joka työskentelee pääosin lasin kanssa lampputekniikaa hyödyntäen. Tekniikassa lasia sulatetaan paikallisesti polttimen avulla. Teokset ovat veistosmaisia ja leikittelevät käyttöesineiden estetiikalla. Kati on Aalto-yliopiston Contemporary Design-maisteriohjelman alumni.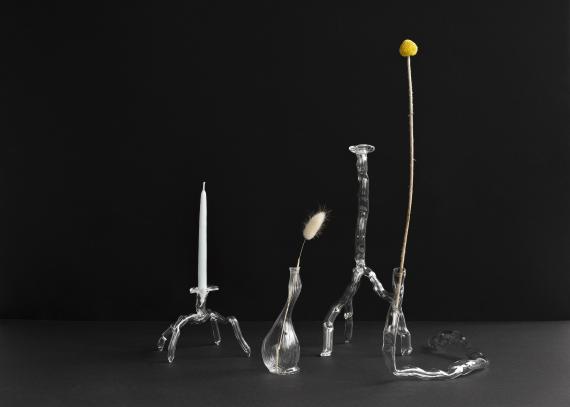 La Morale Élastique is a collection of sculptural glass work bent from borosilicate tubes. The normally straight laboratory glass is formed into organic shapes through an intuitive process which mirrors our shifting moral perceptions.
Kati Peltola is a contemporary craft and glass artist working mostly with glass lampworking techniques. Lampworking is a method of melting and bending glass with a torch. The pieces are sculptural while playing with the aesthetics of a potential function. Kati is an alumni of Aalto University's Contemporary Design master's programme.
www.katipeltola.com
kati.j.peltola[at]gmail.com
@kati.aussi