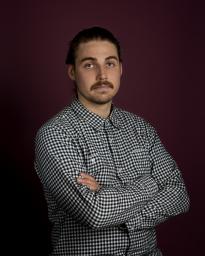 Aleksi Peltonen

-

T03

T03 on kevyt, mutta kestävä massiivipuurakenteinen pöytä kotiin ja julkitiloihin. Sarjaan kuuluu kaksi erikokoista sohvapöytää sekä korkeampi baaripöytä.

Aleksi Peltonen on valmistunut muotoilijaksi Lahden muotoiluinstituutista ja opiskelee tällä hetkellä Aalto yliopistossa Contemporary Design-maisteriohjelmassa. Aikaisemmalta koulutukseltaan Aleksi on puuseppä ja puu onkin yksi tärkeimmistä materiaaleista hänelle. Muotoilussa ajattomuus ja korkea laatu ovat tekijät, jotka asettavat suunnan ja tavoitteet Aleksin työlle.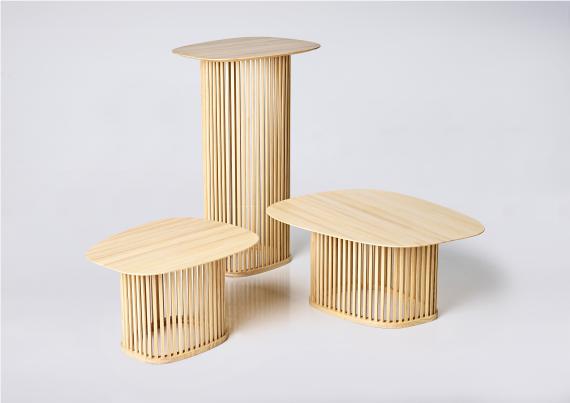 T03 is a series of light but sturdy massive wooden tables for both home and public spaces. The series consists of two different sized sofa tables and a higher bar table.
Aleksi Peltonen has graduated from the Lahti Institute of Design and is currently studying at the Contemporary Design program at Aalto University. Aleksi has a a background in cabinet making and wood is one of his preferred materials. Timelessness and quality are values that Aleksi strives toward in his work.
aleksi.o.peltonen[at]gmail.com
aleksipeltonen.myportfolio.com/
@studioaleksipeltonen